Your #1 Dispensary & Smoke Shop Distributor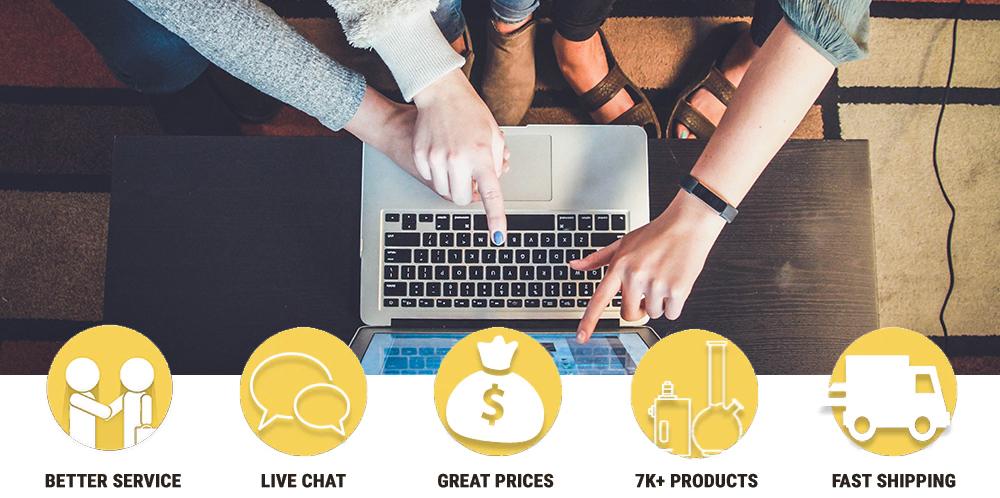 We provide wholesale glass pipes, spoons, grinders, vaporizers, torches & everything else you might need.
With 2 locations in the US and a partnership with BOB HQ in Canada, we aim to revolutionize the wholesale & distribution industry. By providing thousands of best selling, most loved products in the market, we help determine what items do best in your store. Regardless if you're a high end boutique, or a mom & pop head shop, our services provide solutions for retailers like you!
If you too feel the industry is expanding into more technological, more profitable, and more accepted territory than ever before... let's talk wholesale! The experience you'll have working with us will set a new standard in smoke shop and dispensary purchasing.

WHY USE A DISTRIBUTOR?

By using distributors for your smoke shop or dispensary you receive faster shipping and less expensive shipping costs since everything is coming from one location. You speak to less customer service representatives, and spend less time typing emails or placing phone calls to get your order ready. Since we stock a plethora of products from different brands, you'll receive our unbiased opinion on what items we think will work best for you. Using a distributor is extremely beneficial if you stock a large array of products although still helpful if you're only carrying a handful of items. If you'd like to find out what all we can do to help, give us a shout at 512-216-6281 or apply for a wholesale account today!



Contacts
Existing sales:
sales@windshiptrading.com
New accounts:
info@windshiptrading.com
Procurement:
purchasing@windshiptrading.com
Marketing/PR:
Josh@windshiptrading.com
General inquiries:
info@windshiptrading.com